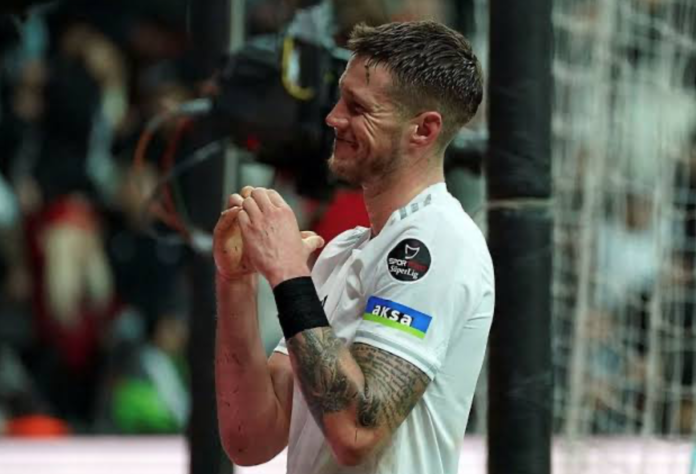 Wout Weghorst revealed he was unhappy with Besiktas training in the lead up to his transfer to Manchester United.
Weghorst told his agent that he was not happy with how training at Besiktas was going and that he had no doubts at all when his agent called telling him about an offer from United.
READ: Besiktas willing to pay up to €3.5m for Newcastle midfielder
"[The phone call] was in the evening," Weghorst told Sky Sports. "It was already quite late, I was texting with my agent because I wasn't happy with [Besiktas] training and was complaining to be honest. I was laying on the bed with the baby in my arms and he decided to give me the call.
"He thought it was the right moment because he'd been planning it for a while and it got so far that he trusted to tell me. I will not forget this call. I knew from the first second there was no doubt.
"When you walk around here [Carrington] and in the gym you see the big Man United logo above you, I can try to sound tough and cool but no, this is something special and I'm really proud. I will give my all for this club."
Weghorst was six months into his 12 month loan at Besiktas form Burnley nad had been in good form scoring 8 goals and providing four assists in 16 games.
There was however, no clause in the contract for United to break the loan move early so three-way talks were conducted between Burnely, Besiktas and United.
Eventually a deal was reached and United agreed to pay £2.5m compensation to Besiktas to terminate the strikers deal early.
Weghorst made his first debut for United debut for United coming on in the 69th minute in the 1-1 draw against Crystal palace on Wednesday.
Weghorst has been named in the matchday squad for the game huge game against Arsenal today in the Premier League.