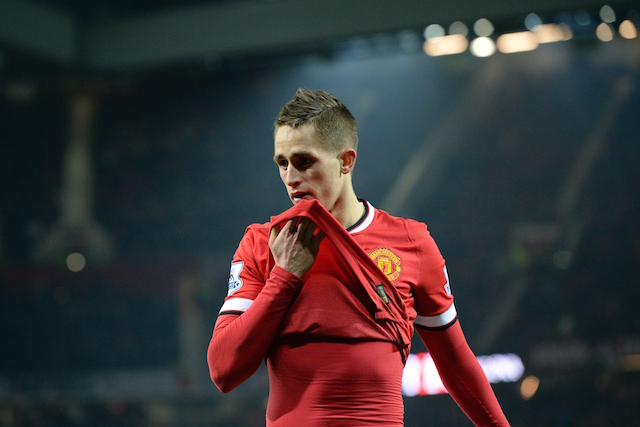 Man United transfer news: Belgium international offered to Euro giants through agent
Manchester United winger Adnan Januzaj has been offered to Fenerbahce according to Fotospor.
Per the source, Januzaj has been offered to Fenerbahce through an agent given a mandate to operate in Turkey on the players behalf.
See More: For Fenerbahce news and everything you want to know about the club
Fenerbahce were closely linked with Januzaj before his loan move to Sunderland at the start of the season.
The Yellow Canaries are planning a squad overhaul at the end of the season and have been told they can have Januzaj on a cut-price deal.
United reportedly are not keen on keeping Januzaj on at Old Trafford.
Januzaj will have just 12 months remaining on his contract at the end of the season and the Red Devils are unlikely to offer him a new deal.
The Belgium international has struggled at Sunderland this season scoring just twice and provided only three assists in all competitions.
Black Cats boss David Moyes revealed that he is uncertain if United have plans for Januzaj next season but underlined that the winger will have no problem finding another club.
"His career will be fine, he's an incredibly talented footballer. He's got ability and I can see it every day. He can beat people he can score goals he can do so many things, he's quick he'll get better and he'll become a good player," Moyes was quoted as saying in The Northern Echo.
"He's not performed as well as we'd hoped but maybe there are other reasons for that. I'm sure you could look at them as well and think about it but I think that Adnan is a really talented player.
"If he leaves Sunderland and doesn't go back to Man U, I don't know what the plans are for him, there will be a host of teams who want him."
Januzaj would be able to play under a domestic status in the Turkish league due to having part Turkish heritage.
The 22-year-old represents Belgium at international level but could also have played for Kosovo or Albania through his parents.