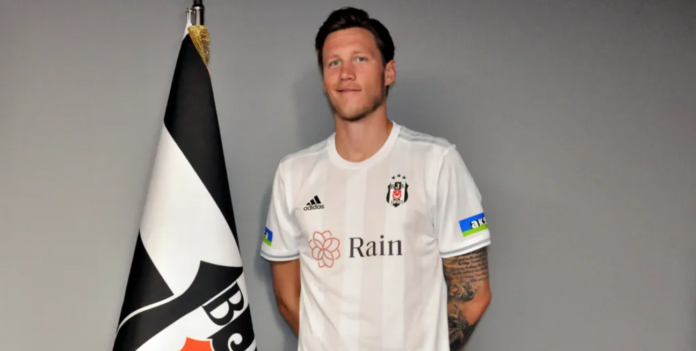 Wout Weghorst sparked controversy during Besiktas' 2-1 victory over Kasimpasa in the Super Lig on Saturday.
Weghorst scored for the Black Eagles which delighted the fans but his celebration had supporters and pundits puzzled.
READ: Arda Guler named in UEFA Players to Watch in 2023
The Netherlands international celebrated with what appeared to be a goodbye wave to the Besiktas fans.
Is this a good bye 👋 from Wout Weghorst to besiktas fans

— Blessed (@BlessedUtd) January 8, 2023
The BBC report that United want to sign Weghorst on loan but that 'it is understood' there is no break clause in the loan contract Besiktas have with Burnley.
Therefore talks would have to include all three clubs.
Per the source, United manager Erik ten Hag wants to reinforce his striking options after the departure of Cristiano Ronaldo.
However, the United manager has his hands tied due to financial constraints.
Weghorst joined Burnley on a £12m move from Wolfsburg last season but joined Besiktas on loan after his parent club were relegated to the Championship.
The 30-year-old has been in impressive form for Besiktas scoring eight goals in 16 appearances and made a name for himself in the World Cup after scoring twice in the World Cup quarter-final defeat against eventual champions Argentina.
Besiktas sporting director Ceyhun Kazanci revealed that Burnley do not have a clause to cut the loan contract short and that Weghorst can only leave with their agreement.
Kazanci said: "Burnley do not have a clause to cut the loan contract short. If another club want Weghorst Burnley have to reach an agreement with us. He can only leave if we agree to it otherwise he is staying here until the end of the season."
Besiktas manager Senol Gunes meanwhile said: "I heard rumours but I don't know why he is saying farewell to the fans, he needs to talk with the club."