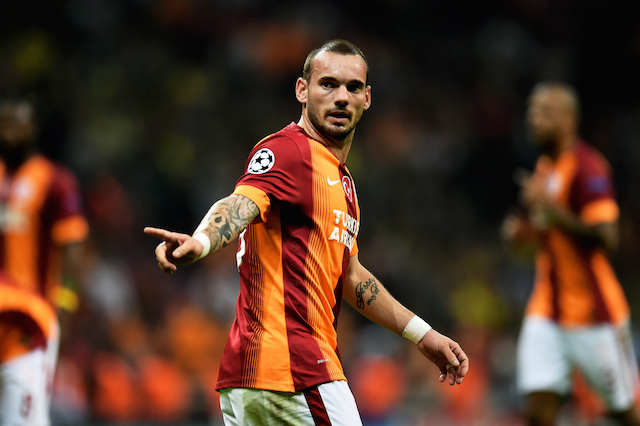 Manchester United manager Jose Mourinho revealed who his 'brothers in arms' are in an interview with FIFA.
Mourinho was asked to pick his best starting line-up from players he has coached over his career.
The Portuguese manager refused to give a team and instead gave a long list of players he has worked with who he referred to as being his 'brothers in arms'.
Mourinho listed several goalkeepers, defenders and midfielders but not a single striker.
"It's an answer that I've always refused to give and will continue to. So many players gave their blood and soul when they played for me, how can I name some and forget others?" Mourinho was quoted as saying by FIFA.
"Vitor Baia, Petr Cech, Julio Cesar… how can I choose just one? Jorge Costa, Ricardo Carvalho, Marco Materazzi, Lucio, Walter Samuel, John Terry… how can I choose one? Michael Essien, Wesley Sneijder, Nemanja Matic, Costinha, Maniche, Xabi Alonso, Frank Lampard … how can I choose one? I don't think I will ever answer that question because I'll never forget my brothers in arms."
Mourinho won the treble – Serie A, Italian Cup and Champions League – with Wesley Sneijder at Inter Milan over the 2009-10 season in what ended up being one of the most successful campaigns in the clubs history.
Sneijder moved on from Inter to join Turkish giants Galatasaray where he has gone onto win every domestic trophy and establish himself as a cult figure among the home faithful.
Mourinho went onto coach Real Madrid and Chelsea following his stint at Inter before taking over at United over the summer.