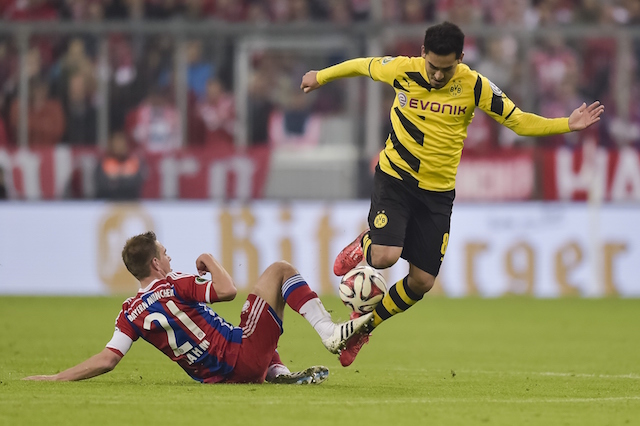 Manchester United are 'better than last year' says Man City star Ilkay Gundogan
Manchester City playmaker Ilkay Gundogan has spoken about the upcoming Premier League season.
The 26-year-old has returned to first team training following a long spell on the sidelines.
Gundogan suffered a knee injury last December and missed the remainder of the 2016-17 season.
In an interview with ESPN, Gundogan stated that Manchester United will be their main rivals for the Premier League title this season.
The Germany international heaped praise on United, stating that they are much improved upon last season. United signed Romelu Lukaku from Everton for £75 million (BBC).
"Hopefully us. We will definitely try," Gundogan said when asked which team had the best chance at winning the Premier League," Ilkay Gundogan told the US-based media outlet ESPN.
"We will try to do our best and achieve all of our targets and hopefully lift the trophy.
"United did a good job by signing Lukaku. They have a good team … a young team as well. They are strong, really physical, so they seem to be better than last year."
Man City suffered a 2-0 pre-season defeat at the hands of the city rivals Manchester United during their USA tour.
Gundogan is yet to feature in a pre-season friendly but has been training alongside the first team.
City kick-off their Premier League campaign with a trip to the newly promoted Brighton on Aug. 8.