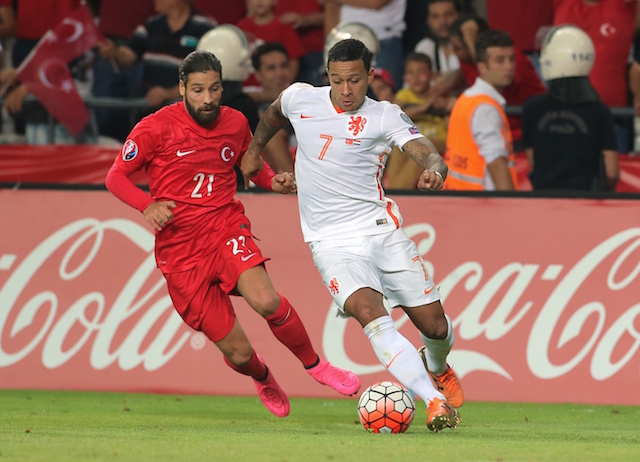 Manchester United boss Jose Mourinho revealed the latest regarding the futures Memphis Depay and Morgan Schneiderlin in his latest press conference.
Mourinho revealed that both Depay and Schneiderlin are on sale but only for the right place.
The Portuguese manager confirmed that the duo are transfer listed but denied receiving the right offer for them.
Mourinho underlined that they will only be able to leave for the right offer.
"Their situation is exactly the same. I will allow them to leave the club, I will allow them to leave if the right offer comes and until this moment, no," Mourinho was quoted as saying on the official Manchester United website.
"We are waiting for something that a couple of weeks ago looked 100 per cent. In this moment, it looks like zero per cent because we don't have any offer that is close to the quality the players have."
Depay has been closely linked with a United exit and Turkish giants Fenerbahce were interested in a loan deal.
Fenerbahce boss Dick Advocaat has a close relationship with Depay and first gave him his debut during their time at PSV together.
United are keen on a permanent transfer but Fenerbahce cannot match his asking price or wages so have pulled out of the deal.
The Netherlands international has also been linked with a loan move to Ligue 1 outfit Nice according to the Sun but United reportedly rejected the French sides advances as they want to sell Depay on a permanent move.