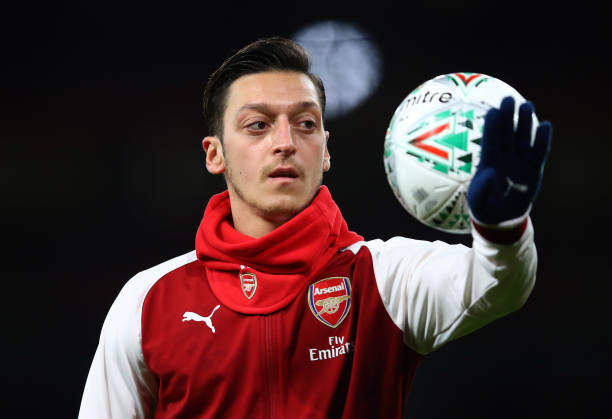 Arsenal defender Sead Kolasinac confronted a knife-wielding moped gang after he and teammate Mesut Ozil were attacked in north London.
They were driving along Golders Green Road in Ozil's Mercedes G-Class 4X4 when thieves started following them.
Footage leaked online showed Kolasinac jump out the car and confront the attackers.
This really is just insane. Thank god both Ozil and Sead are ok ???

— Eren Sarigul (@_ErenSarigul) July 25, 2019
Ozil reportedly left his car in the middle of the road and ran to the nearby Turkish restaurant Likya being chased by the attackers.
The restaurant staff came to Ozil's aid and helped chase the attackers away.
Sources close to Ozil have informed Turkish-Football that neither player was harmed but that both were shaken up as their families were also with them at the time of the attack.
Ozil was with his newlywed wife Amine Gulse and Kolasinac was also with his wife.
See More: The Secret Life Of Arsenal Star Mesut Ozil
The incident is being investigated by the police but as of yet no arrests have been made.
Azuka Alintah, 36, who lives nearby was an eyewitness to the incident and told the Daily Mail: "Ozil looked absolutely terrified, as anybody would after being chased by men with knives. He looked like he was running for his life. And I suppose he was."
He added: "They didn't take off their helmets and were all in black, wearing long sleeved tops in this hot weather. They stood out. It was really creepy.
"God knows what would have happened if they'd caught him. It looked to me like he'd have been hacked to shreds and he clearly thought so too.
"As soon as the restaurant staff started to come to the window and to the doorway, they turned around and roared off. The police were there shortly afterwards and the road was almost blocked off," Mr Alintah continued.