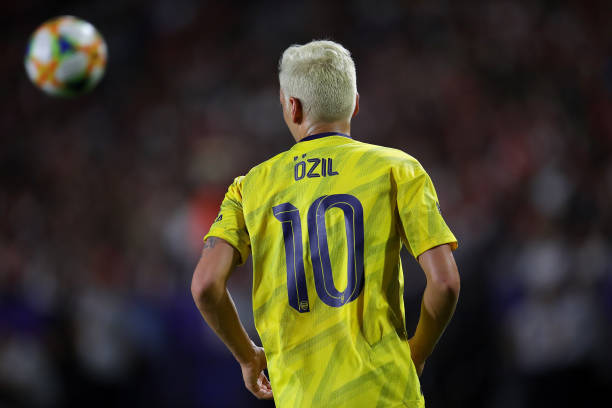 Mesut Ozil has been left out of the Arsenal squad heading into the Sheffield United clash at Bramall Lane on Monday in the Premier League.
Ozil gave an interview earlier in the week indicating that he wants to stay and fight for his place in the team.
Additionally, head coach Unai Emery had hinted that the 31-year-old could still have a place in his side and that he was happy with the effort he has put into training recently.
"I am really happy with the players," Emery was quoted as saying in the Express.
"The last two, three, four weeks, every player – and Mesut Ozil – is working very well.
"This is why we can be positive and we can think we are going to do something important this year.
"I was speaking with Raul and this is the same idea when he is speaking with me."
Ozil has however, made just a single Premier League appearance this term and has been left out of the squad for the previous two games.
See More: Women's Turkey national team & Besiktas captain Didem Karagenc Interview – 'Football is more than just a game, especially women's football'
The playmaker of Turkish origin is still under contract until 2021 and is the highest-paid player in the squad earning £350,000 per-week.
The Gunners head into the clash in 5th place but a victory would move them into third position in the league.
Sheffield United meanwhile, are 15th in the league table.