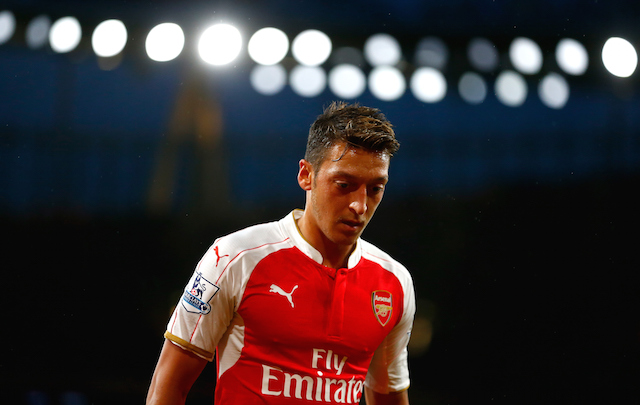 Arsenal star Mesut Ozil has revealed what it will take for him to sign a new contract with the club.
Ozil stated that he is happy at Arsenal and willing to sign a new deal but only after the club clarify their position on head coach Arsene Wenger.
See More: Everything you want to know about Mesut Ozil
The Germany international of Turkish origin underlined that he is at the club because of Wenger and that he wants to know who will be in charge of the team next season.
In an interview with the German football magazine Kicker: "I am very, very happy at Arsenal and have let the club know that I would be ready to sign a new contract. The fans want that I stay and now it is just down to the club."
"The club knows that I am here most of all because of Arsène Wenger. He is the one who signed me and he is the one whose trust I have. The club also knows that I want to be clear what the manager is going to [in the future]." Wenger's contract runs out this summer."
Wenger is into the last year on his current contract and has yet to sign an extension.
The French manager has been in charge of the Gunners for 20 years but uncertainty remains over his future.
Ozil meanwhile has 18-months remaining on his current deal and has been locked in talks with Arsenal over an extension.
The playmaker joined Arsenal for a record transfer fee when he signed from Real Madrid in 2013 and has gone onto establish himself as an important first-team regular.