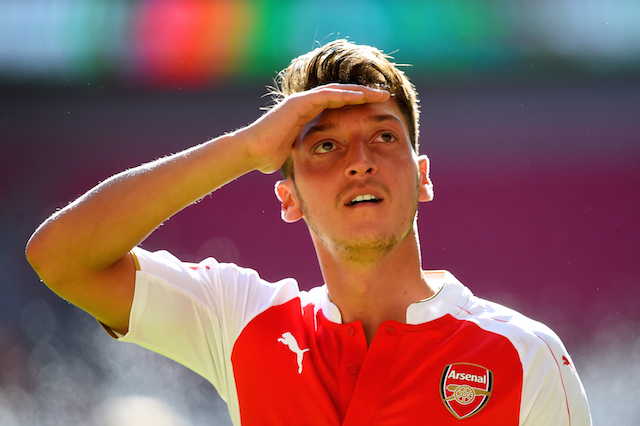 Mesut Ozil stats show he has been more prolific at Arsenal than Real Madrid
Arsenal star Mesut Ozil has come under fire from sections of the media for his form this season but he has been more prolific in terms of scoring goals compared to his time at Real Madrid over the same number of games.
Ozil was called the best No. 10 in the world during his time at Real Madrid by his former manager Jose Mourinho.
See More: Everything you want to know about Mesut Ozil
"Özil is unique. There is no copy of him – not even a bad one. He is the best number 10 in the world," Mourinho was quoted as saying by Marca.
Mesut Ozil stats compared
The Germany international of Turkish origin scored 19 goals and provided 55 assists in 105 games at Real.
In 105 games for Arsenal, Ozil has scored 20 times but provided fewer assists (40).
Ozil did not add to his scoring or assist tally during the 2-0 victory over Hull City over the weekend.
The Germany international of Turkish origin has nine goals and eight assists in 28 games of the Gunners in all competitions this season.
Ozil has struggled for form in the league since the new year providing just one assist and failing to score a single goal in 2017.
Despite his dip in form head coach Arsene Wenger has continued to show faith in Ozil who has started ever game in the league this year.
Ozil is renowned for his assist providing ability but he has improved his scoring this season already eclipsing last seasons tally of eight.
Arsenal take on Bayern Munich next in the Champions League last-16 in Bavaria mid-week in a repeat of the 2013 and 2014 clashes at this same stage which the Bundesliga giants won.
Ozil will travel with the North London based outfit to Germany and is almost certain to start against the German outfit.