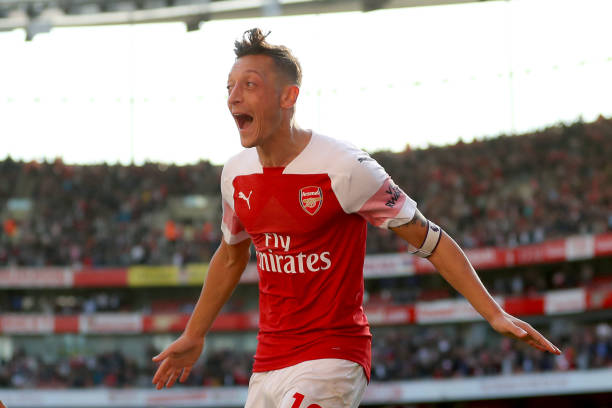 Former Arsenal midfielder Ray Parlour has revealed his thoughts regarding Mesut Ozil's role at the north London based club.
Ozil's future at Arsenal have been called into question after failing to cement his place in Unai Emery's starting eleven.
The 30-year-old has missed Arsenal's last three games with a back injury while Man United have been made favourites by the bookies to sign him.
However, Parlour believes Ozil still has a major role to play at Arsenal and is sceptical about reports linking the former Germany international with an Emirates exit.
"I still think he is a very important player for the squad," Parlour told talkSPORT
"I don't know how you value him, because you have got to look at his wages, he is on a reported £350,000 a week.
"Who is going to pay that money? I think you are going to find it really tough for someone to pay that sort of money in wages."
Asked what Ozil could be worth, Parlour added: "To value Ozil in this market, I would say £40m to £50m."
Parlour has, however, suggested that a swap deal could be considered by United. The former Arsenal star wonders if another swap deal between Arsenal and Man United could be done which sees Alexis Sanchez coming in the opposite direction.
The deal seems quite unlikely seeing that Arsenal sold Sanchez to Man United in a swap deal which saw Henrikh Mkhitaryan arrive at the north London based club.
"Where would he fit in there though? Would he be a player that they need?" Parlour went onto say.
"They have tried one [Alexis] Sanchez haven't they? Would they lose Sanchez and get in Ozil? Would there be a swap deal?
"I think it will come down to the wages. I would be surprised if they did."
Arsenal are back in action on Thursday evening when they take on Qarabag in the Europa League. Their next Premier League clash is up against a struggling Southampton side.