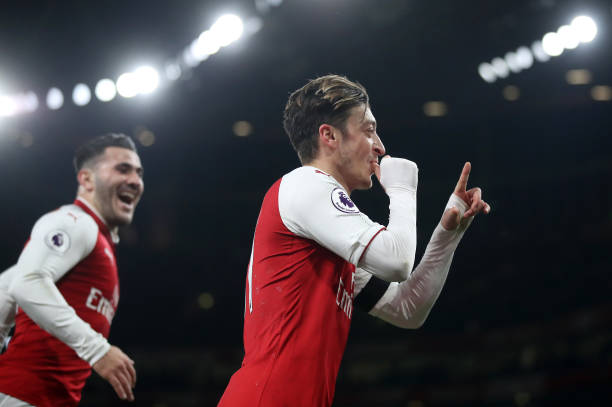 Mesut Ozil would perform better at Man Utd than at Arsenal, says Ian Wright
Arsenal legend Ian Wright thinks Mesut Ozil would perform better at Manchester United than his former club.
The playmaker of Turkish origin is out of contract at the end of the season and can talk to foreign clubs this month to discuss a deal beyond the summer.
Ozil has been closely linked with a move to Manchester United this season.
Gunners boss Arsene Wenger has moved out a January exit but he will be helpless to stop Ozil join rivals United over the summer unless an extension in signed.
Wright responded to a question on The Debate asking whether Ozil would perform better if he moved to United by saying: "Yes. I do. I don't think he's that type of player who will drag a team by its bootlaces through a game, but if your team is playing well, he will sprinkle stardust.
"With the players he'd be playing with at United as well, he is unbelievable. He is just awesome, and with the right team, and the right movement in front of him, he is easily one of the best I've seen. He's amazing.
"Is this difficult to say? Yeah. And we can't keep arguably two of the best players, arguably in the history of the club, ability-wise. It's sad times."
Ozil has been in great form for the Gunners over recent months picking up two Player of the Month awards on the bounce.
The 29-year-old has a total of five goals and four assists in all competitions for Arsenal this season.
The playmaker has yet to reveal whether he will be staying or leaving Arsenal over the summer transfer window.
Ozil would reunited with former his former manager at Real Madrid, Jose Mourinho if he were to join United.