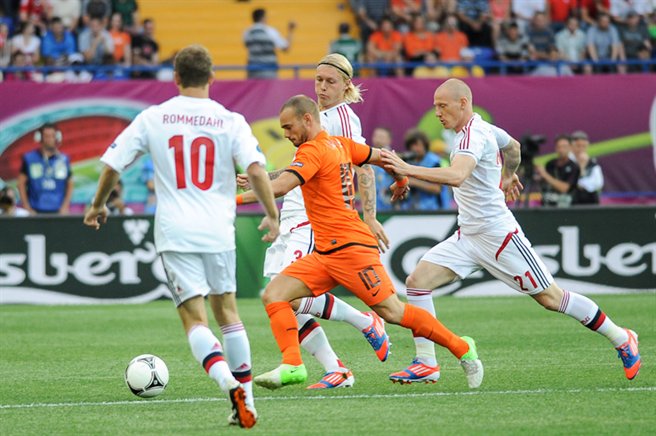 Modern players must adapt to super athletes like Yaya Toure says Sneijder [divider]
Footballers must adapt to the physicalness of the modern game according to Galatasaray playmaker Wesley Sneijder.
"Look at the top teams, all cover an average of 120 km per game now," Sneijder told Voetbal.
"Galatasaray only cover 110 km in Champions League games, the opponent has a lot more space and time on the ball as a result it is no wonder they win. It's that simple actually.
"Look at the top players, all of which are bigger and stronger. You have to adapt to this in the modern game.
"I am now much more complete than I ever was and can not be compared with the player of the past.
"When I debuted, I was a real number 10, now I work a lot harder, do more defensive work and help the team."
"You get super athletes now, Yaya Touré's of this world. The best teams cover an average 120 km per game, a few years from now that will be 130 km.
"Players have to adapt, become stronger and fitter."
Sneijder has scored three goals in 12 games for Galatasaray this season.