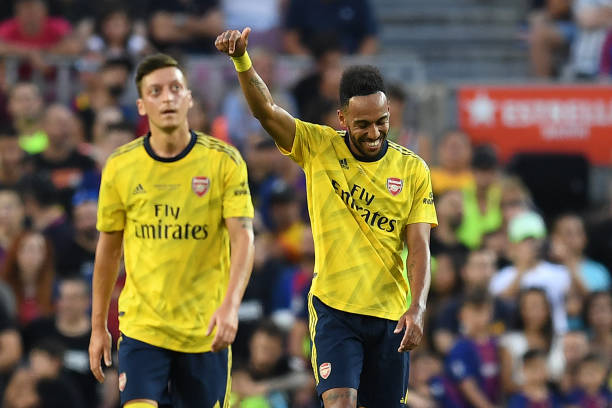 Arsenal stars Mesut Ozil and Sead Kolasinac were attacked by a knife-wielding moped gang this summer.
A second man involved in the incident, Jordan Northover, 26, pleaded guilty at Harrow Crown Court today for attempting to steal watching from the Arsenal duo in Hampstead, London according to the BBC.
Per the source, his co-accused Ashley Smith, 30, also admitted his role in the crime committed in October.
CCTV footage showed Kolasinac chasing off the two masked attackers who were wielding knives.
The Bosnia international confronted the moped muggers and escape unharmed but Ozil was later chased by the two men before escaping to a nearby Turkish restaurant where he took refuge.
Ozil told the Athletic sports site regarding the incident that Kolasinac acted bravely and that he was scared for his wife Amine.
"Sead's reaction was really, really brave because he attacked one of the attackers," he said.
"I tried to move the car, block them, escape, but each time they would be there. My wife was extremely scared."
Ozil was later involved in another separate incident which resulted in two people being arrested outside his north London home.