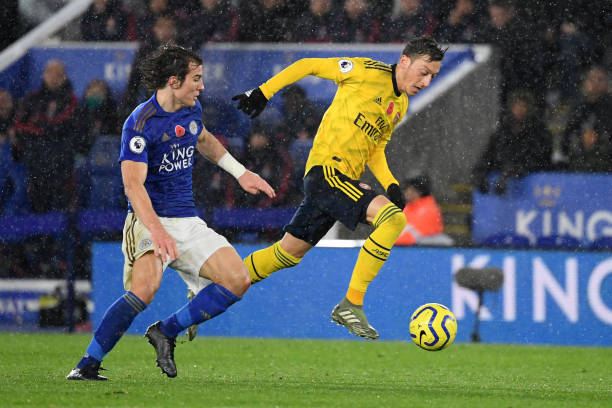 The moped mugger who attempted to rob Arsenal footballers Mesut Ozil and Sead Kolasinac of £200,000 luxury watches has been jailed for 10 years according to the BBC.
Ashley Smith, 30, and his accomplice Jordan Northover, 26, ambushed Kolasinac and Ozil in north London as they were entering the playmaker of Turkish origin's car.
The thugs had their attempt to rob the Arsenal duo thwarted by the Bosnia international who confronted them and managed to briefly chase them away.
Dramatic footage showed Kolasinac chasing off the attackers as one threatened him with a foot-long metal spike.
The video was released by police as a second thug was convicted of attempted robbery this week.
#JAILED | Two men plead guilty after attempting a brazen robbery in #Hampstead.

CCTV footage shows they didn't hesitate to draw a weapon when making demands but didn't bargain on being challenged. One victim stood his ground and fought the suspects off 👉 https://t.co/x1PURsQ6sz pic.twitter.com/7fLmlp8dDA

— Metropolitan Police (@metpoliceuk) November 6, 2019
Kolasinac then managed to jump into Ozil's car before being chased by the moped gang in a high-speed pursuit.
Ozil and Kolasinac managed to flee to safety taking refuge in a nearby Turkish restaurant.
Smith pleaded guilty to the attempted robbery just yards from Kolasinac's home in Hampstead, northwest London, on July 25.
After the hearing Chief Insp Jim Corbett said: "Northover and Smith attempted this brazen robbery after travelling around looking for people to rob.
"Northover didn't hesitate to draw a weapon when making demands — but he did not bargain on being challenged."