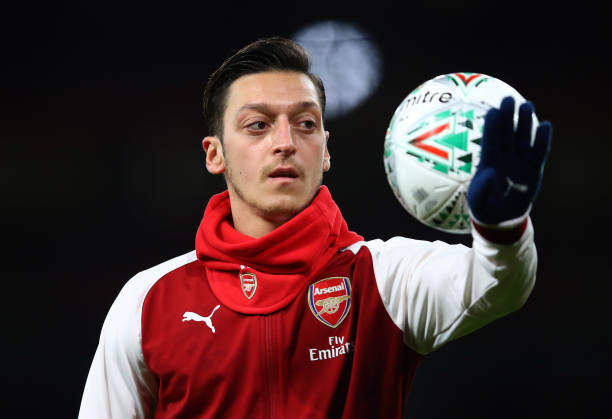 Senior German FA official and former Bayern Munich star striker Oliver Bierhoff has slammed Arsenal's Mesut Ozil for meeting Turkey's president.
Both Ilkay Gundogan and Ozil has been criticised by the German press after referring to the Turkish president Erdogan as 'my president' after meeting him last month.
Gundogan was booed by Germany fans during their warm-up clash with Saudi Arabia while Ozil evaded the same treatment after sitting out with an injury.
During and interview with Sport Bild on Tuesday, Bierhoff has said he doesn't expect the Arsenal star to talk about meeting Erdogan. Bierhoff went onto state that Ozil was both "naive and thoughtless".
See More: Arsenal Star To Hold Shock Talks With Comolli Over Summer Transfer, Champions League Football Offered
"That's his position (to stay silent). I assume that he'll stick to this," Bierhoff told Sport Bild.
"Whether it's right and good for him in this case is another matter. We have seen the consequences and he knows from experience.
"He made a mistake. But above all, the intention counts for us. He was not vicious, not politically driven, but naive, thoughtless.
"I'm less worried about the team in general, but more about the two players. (Germany) already rely on Mesut and Ilkay a lot."
Ozil has missed the last week of training due to a knee injury he picked up during Germany's 2-1 defeat to Austria. The 29-year-old also missed the last fortnight of football for Arsenal with a back injury.