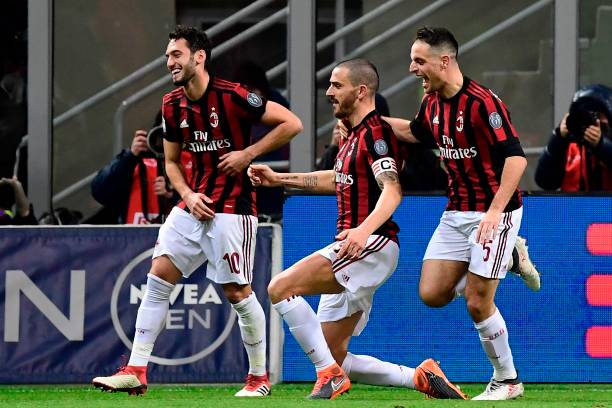 Newcastle United have been scouting AC Milan star 'extensively' over the course of the season according to the Chronicle Live chief sports writer Lee Ryder.
Calhangolu has been closely linked with a move to the Premier League for years.
Ryder wrote the following regarding the Turkey international: "I think the scouting staff have been told to look for a winger and a striker.
"Steve Bruce also wanted extra energy in midfield.
"They have looked at a range of players in Serie A, Bundesliga and France. I know that Newcastle have looked at Hakan Calhanoglu at AC Milan extensively this season."
Calhanoglu has scored three goals and provided one assist in 23 appearances for the Serie A outfit in all competitions this season.
The 26-year-old will enter the last 12 months on his contract at the end of the current campaign.
Calhangolu has yet to sign a new deal which could strengthen Newcastle's hand in negotiations if transfer talks do go ahead.
Ryder did, however, reveal that it feels like "everything is in the air" right now with the coronavirus outbreak.
The Premier League and Serie A has been suspended for the time being and there is uncertainty over how or when the leagues will be completed.
Calhangolu is a Turkey international but was born in Germany so would be able to play in the Premier League without a work permit.