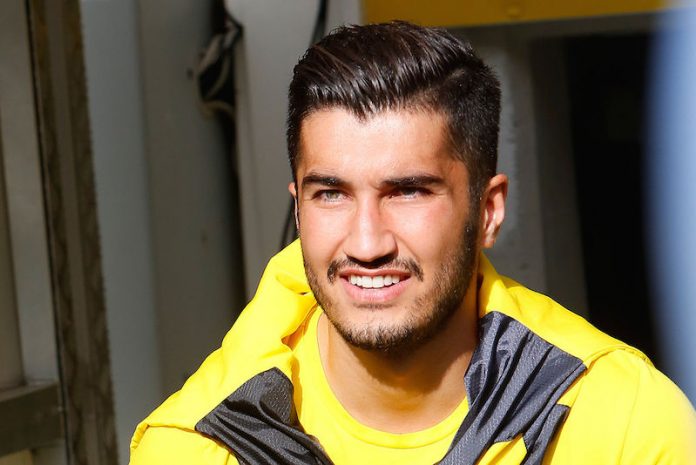 Nuri Şahin: Brendan Rodgers played me out of position at Liverpool [divider]
Nuri Şahin spoke about his time at Real Madrid and Liverpool during an interview with TRT.
"I suffered an injury as soon as I signed for Madrid. The team was playing very well and when I recovered it was hard to break into the starting XI," Şahin stated.
The Turkish international also spoke about his disappointment at being played out of position at Liverpool.
"I went to Liverpool because of my love for the Premier League," Şahin said.
"After scoring a few goals the manager started playing me behind the striker which does not suit my game.
"Despite my love for the club and the fans, I had to leave due to the managers insistence on playing me in that role."
Şahin spent half a season on loan at Liverpool during 2012-13. The 26-year-old had goals and three assists in 12 games but only made seven Premier League appearances.
The Turkish international joined Dortmund on a £6 million move from Real Madrid this summer.
Şahin has a total of 22 goals and 44 assists in 218 appearances for Dortmund.