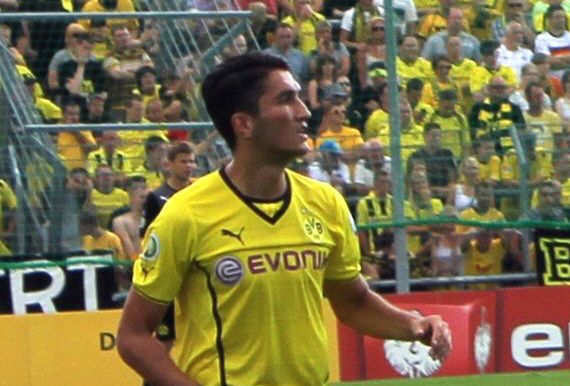 Nuri Şahin confirmed that he had received an offer from Galatasaray back in 2008 during Michael Skibbe's spell in charge of the Istanbul giants.
Speaking on TRT's 'Stadyum' TV show on Turkish TV Şahin stated, "I received offers from Galatasaray when Skibbe and Feldkamp were in charge."
"However, my dream my dream is to win the Champions League with Dortmund.
"One day I would love to play in Turkey and experience the Istanbul derby."
The 26-year-old playmaker also confirmed that he is a Galatasaray fan.
"Having watched Galatasaray win the UEFA cup as a child, they have always been special to me," Şahin said.
"My uncle is a fanatical Galatasaray supporter and he made us all Galatasaray fans.
"But this does't mean that I wont go another Turkish team"
Şahin who is yet to make an appearance this season due to injury, scored two goals and made three assists in 48 games for Dortmund last season.