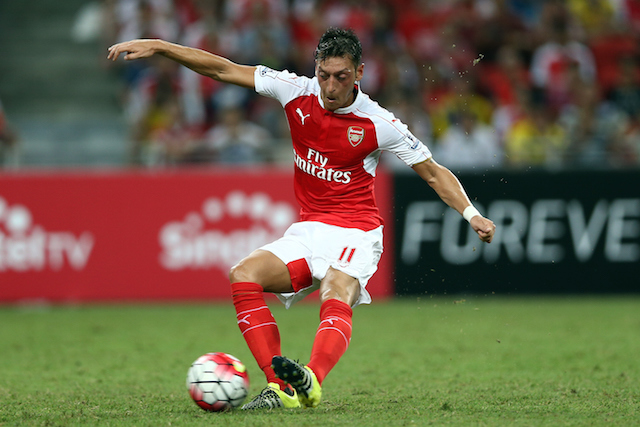 Ozil would not get in to the Invincibles – Martin Keown slams Arsenal star
Former Arsenal defender and England international Martin Keown has stated that Mesut Ozil would not have got into the Arsenal's 'Invincibles' team.
The combative defender was a key component of Arsenal's squad during the north London based clubs' unbeaten Premier League campaign back in 2003-04.
The feat pulled off by Keown and his teammates is yet to be matched.
However, Keown told the Mirror that Ozil would not have made the side. The former Gunner criticised Ozil for failing to press the opposition during Arsenal's 3-1 defeat to Chelsea.
"Mesut Ozil would not get in [to the Invincibles XI]," Keown was quoted as saying in the Mirror.
"It would be a choice between Ozil and Dennis Bergkamp.
"Dennis played in the same position but he would start higher up the pitch and then drop. Ozil starts deep and you don't know when he is coming or going.
"We saw it against Chelsea – Sanchez is saying, 'Come on' but Ozil does not really want to go and press."
Despite the criticisms Ozil has been receiving this season, the Germany international has eight assists and nine goals to his name so far this term.
Arsenal slipped down to forth place in the Premier League table following last weekend's defeat. The Gunners take on relegation battlers Hull City on Saturday.
Hull pulled off one of the surprises of last weekend when they recorded a 2-0 victory over Liverpool.