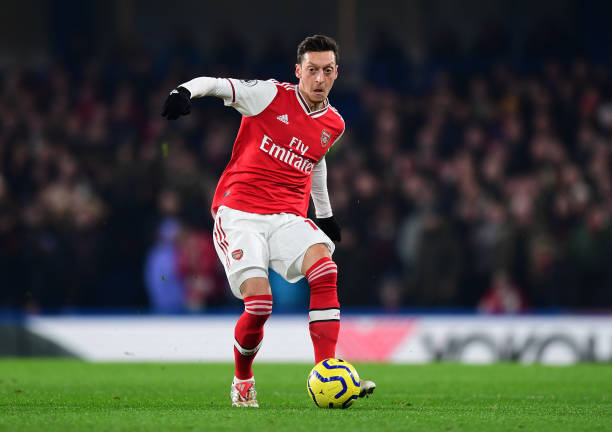 Football pundit Paul Merson has urged Arsenal star not to get involved with criticizing former manager Unai Emery.
Merson does not believe Arsenal players should get involved with taking digs at their former head coach.
Merson, who told Sky Sports' The Debate: "I'm not a great lover of that [comments from Ozil]. I don't like it when a manager comes in and says the players aren't fit. Because that's a dig at the old manager.
"And then a manager comes in and the players start saying 'it's better now, it's more fun', no. I believe what Emery is saying. They shouldn't have been where they were with the quality they have. 'The players weren't doing the right things. You just don't say anything."
To be fair several Gunners players have taken swipes at Emery at their warm-weather Dubai winter camp, not just Ozil.
Additionally, the Spanish manager did seem to single Ozil out and gave him limited playing time this season so we can understand why he would have a problem with him.
This is what Merson was referring to. A number of players for the north London outfit including Ozil gave their opinion on Emery.
"Some stars did not have a good attitude & asked for more than what they were giving back"

Why can't Emery just be quiet now? Leno, Ozil & Lacazette spoke about we're in much better conditions compared to previous regime & he got the audacity to blame the players? 🤡 https://t.co/pmjlqIdiUf pic.twitter.com/V8RJObe2wO

— Ameerul (@fabme4) February 10, 2020
The playmaker of Turkish origin has enjoyed regular playing time since Mikel Arteta replace Emery in December.
Ozil joined his teammates in Dubai after a brief holiday in Turkey where he met up with Mohamed Elneny who is on loan at Besiktas from Arsenal.