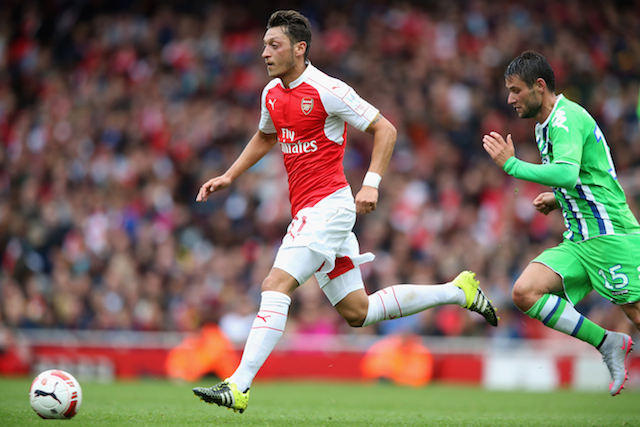 Arsenal have decided to stick huge images of their star players on their brand new Airbus A380 airplane.
The plane – which has been supplied to Arsenal by the club sponsors – will fly the Gunners to Champions League away games.
The modern aricraft includes beds for all the players and staff across two decks.
Giant pictures of Mesut Ozil, Alexis Sanchez, Olivier Giroud, Hector Bellerin and Santi Cazorla have also been stuck onto the side of the plane.