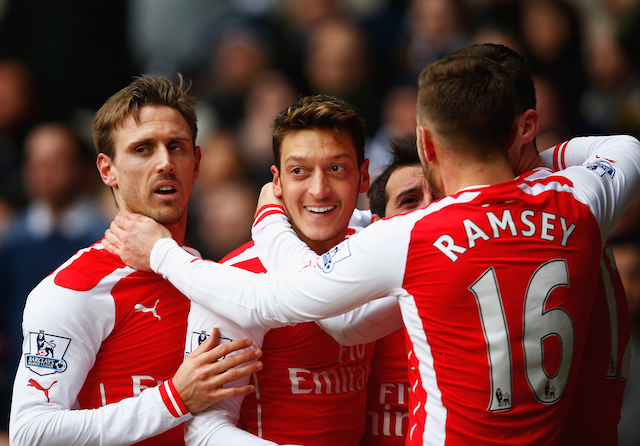 Arsenal star playmaker looks to be on course to recover from his illness ahead of next weekend's Premier League encounter with Swansea City.
The 28-year-old shared a photo of himself back in training on his official Instagram page yesterday and uploaded a picture of himself alongside his family today.
Ozil was sidelined for Arsenal's 2-0 victory over Crystal Palace and their 3-3 draw with Bournemouth earlier this week.
Wenger confirmed that Mesut Ozil will miss the weekend clash and that he has been sidelined with a throat infection. The Germany international missed both Arsenal's 2-0 win over Crystal Palace and the draw with Bournemouth.
"He is coming in today, and will be assessed by the doctor but he has been in bed for two weeks so I cannot imagine I will involve him on Saturday," Wenger was quoted as saying by Arsenal's official website.
"It is flu, a throat infection – I don't know exactly."
Ozil has been in exceptional form with seven assists and nine goals in 23 apperances for Arsenal this season.