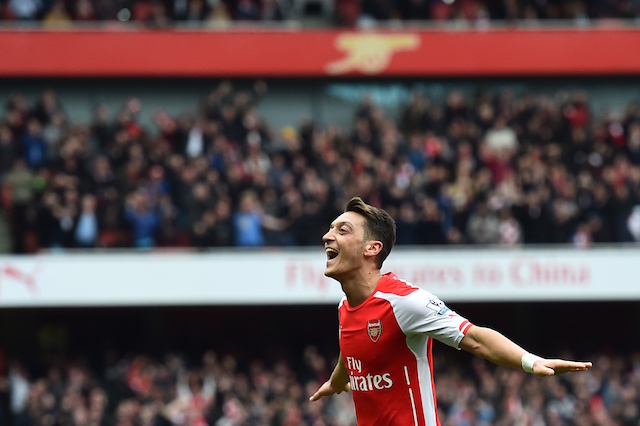 (Photo) Arsenal take to social media to defend under fire star playmaker Mesut Ozil from critics
Arsenal star playmaker Mesut Ozil has faced major criticism from pundits following the Gunners 1-0 defeat to Stoke City.
Liverpool legend Steven Gerrard and former Arsenal defender Martin Keown slammed Ozil's performance during their post-match analysis on BT Sport.
However, The Gunners have defended Ozil on social media today by reminding everybody that the World Cup winner has actually created the most goal-scoring chances in the Premier League this season.
The former Real Madrid star has already created 10 goal scoring opportunities and will be hoping his teammates can convert this weekend when they face Liverpool.