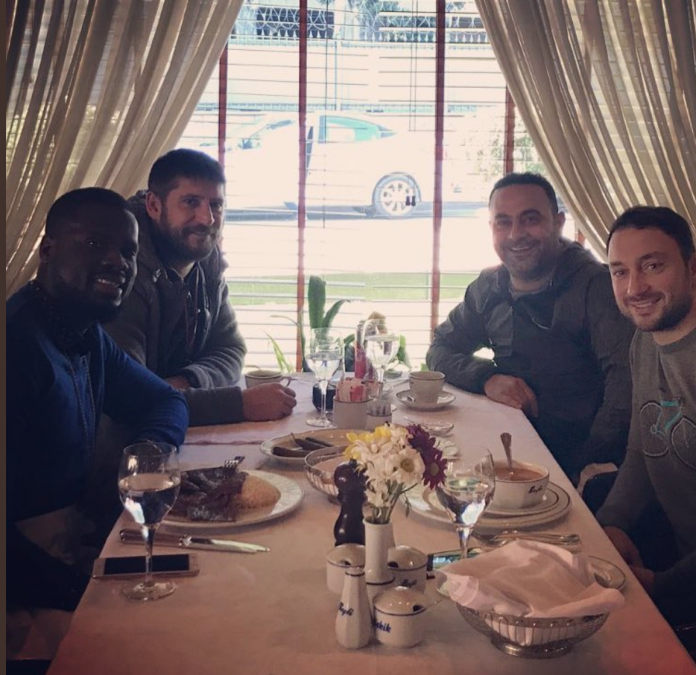 Galatasaray assistant coach Hasan Sas has and several club officials held talks with Emmanuel Eboue in Istanbul today.
Sas recently stated: "Do not worry, we are interested in bringing Eboue back, he will be in Istanbul on Friday."
Eboue is locked in negotiations over a coaching role after suffering a breakdown and admitting he was on the verge of suicide.
Eboue has arrived in Istanbul and is currently in talks with Galatasaray officials over a coaching role.
The Lions they would do all they can to help the former Arsenal & GS man after admitting a series of personal tragedies left him feeling suicidal
Classy move from Galatasaray pic.twitter.com/HpjsivGvpv

— Turkish Football (@Turkish_Futbol1) February 13, 2018
The former Arsenal player recently told the Daily Mirror how he lost everything after divorcing his wife.
Eboue revealed he lost a bitter divorce battle, with his wife Aurelie being awarded all of their assets.
The former Galatasaray full-back faced estrangement from his three kids and has been grieving after the cancer death of grandfather Amadou Bertin – who raised him – and the loss of his brother N'Dri Serge, killed in a motorbike accident.
Arsenal were also rumored to be considering offering Eboue a coaching role.
Eboue played for Arsenal and Galatasaray respectively making 132 and 77 appearances for the clubs respectively.