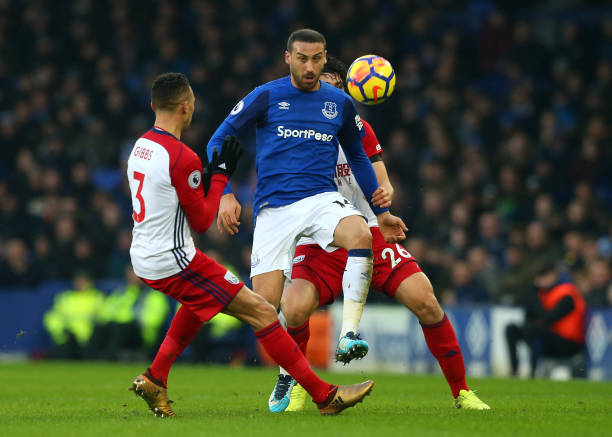 Porto striker Vincent Aboubakar has been linked with a move to Besiktas in the Portuguese press.
The Record reported that the Black Eagles want Aboubakar to return on loan after spending the 2016-17 season in Turkey.
Former Besiktas striker Cenk Tosun went onto spark a social media storm after dropping what was interpreted as a transfer hint.
Tosun shared a photograph of himself celebrating with Aboubakar on his official Instagram account.
See More: Exclusive – Cenk Tosun On Eating Scouse, Everton Fans & The Liverpool Derby
The timing of the post was interesting as was the caption. The Everton striker wrote: 'Come on, god willing.'
Has Tosun just announced the transfer of Aboubakar? perhaps he will unveil the next Everton transfer as well?
The Everton star managed to keep end the season as a first-choice striker ahead of Aboubakar the campaign they played together.
Aboubakar and Tosun were both part of the Besiktas title winning side.
Tosun is currently on holiday in Turkey enjoying his summer break before returning to Everton for the pre-season.