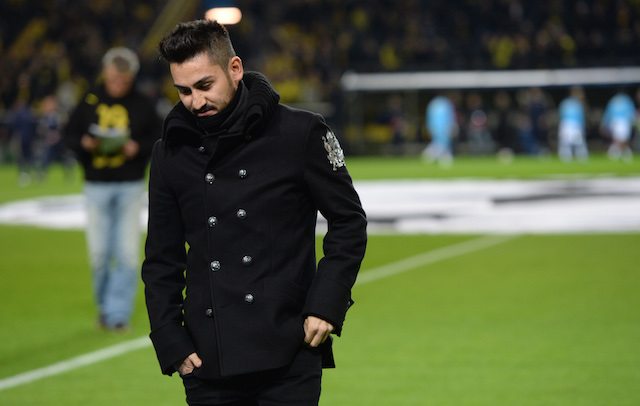 (Photo) "It feels great to be back" – £20m Man City midfielder reveals current fitness status
Ilkay Gundogan has taken to social media to talk about his current fitness status.
The 26-year-old revealed that the past couple months have been though following his knee injury. Gundogan has been sidelined since damaging knee ligaments back in December.
Man City included the Germany international in their pre-season squad however, Gundogan didn't feature in any friendly encounter.
Gundogan revealed that he is now back in training and that he is confident about the season ahead.
The former Dortmund star shared a photo of himself from training and included the following caption, "The last few months were tough. So now it's easy to go to training everyday with a smile.
"It feels great to be back on the pitch and day by day I get a better feeling for the game and the ball.
"I am back on track and the atmosphere in the team is not only great, but incredibly productive. Everything makes me confident about the season ahead."