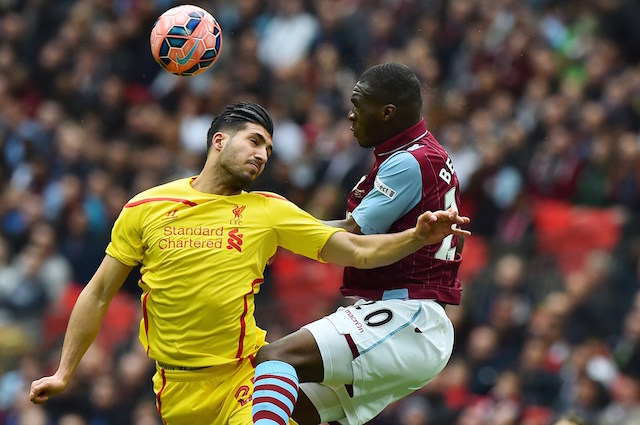 (Photo) Liverpool star Emre Can calls out 'copycat' friend on social media 
Liverpool star Emre Can has taken to social media to call out his friends fashion choice.
The 23-year-old is well known in Merseyside for his slick hair and sharp suits but it seems Can is setting a trend amoung his friends too.
Cuneyt – Can's close friend and a frequent character on the Liverpool midfielder's Instagram feed – is pictured standing beside Emre Can wearing a matching white t-shirt and blue jeans.
Can shared the photo on social media and included the following caption, "Why have the boy on my right hand side the same clothes like me? @cnyt12 #coincidence #bodrum2017 #turkey?? #EC23"
Can is currently in Bodrum enjoying an extended summer break. The former Bayer Leverkusen man was granted leave after representing Germany in the Confederations Cup.