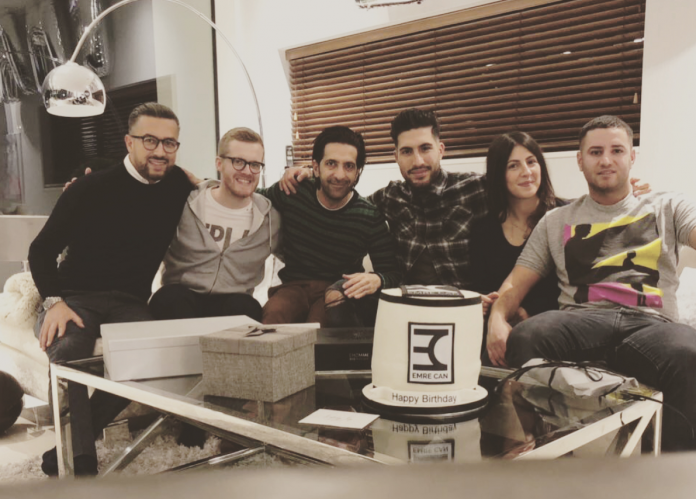 Photo: Liverpool Star Sparks Controversy With Cake Colour Amid Reports Of Reaching 5-Year Juventus Deal
Liverpool star Emre Can celebrated his 24th birthday with friends and family yesterday.
Can even shared a photograph of his birthday cake on Instagram.
There was however, one feature of the cake that really caused a stir. It happened to be black and white, the Juventus team colors.
Now it is no secret that Juve have been closely linked with Can who will be a free agent at the end of the season unless he signs a new deal.
Calciomercato claim that Juventus are on the verge of striking a five-year deal worth €5 million per-season.
The report went onto state the following about Can's black and white cake: "Emre Can celebrated his birthday with a black and white cake yesterday night. The cake was a gift of his family and it's another evidence that the player is about to join the Bianconeri."
Could there be something behind the 'cake scandal'? is this a cake-gate moment?
It could also just be the case that Can's family picked up a cake that happened to be black and white.
Can has made the Reds squad ahead of the Manchester City clash on Sunday and is expected to feature against the league leaders.