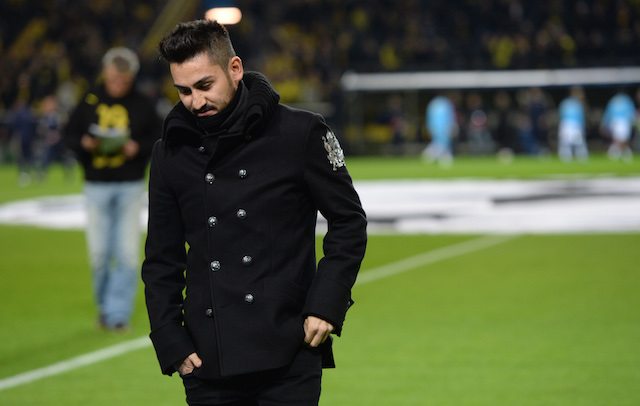 (Photo) 'Time to relax' – £20m Man City star set for pre-season tour in USA
Ilkay Gundogan is set to join Manchester City on their pre-season tour of the USA.
The 26-year-old has struggled with injuries over the past year. Gundogan suffered a knee injury back in December and missed the remainder of the season.
Gundogan's recovery looks to be on schedule as he will be training along his team-mates ahead of the upcoming campaign.
The Germany international appears to be in a relaxed mood. Gundogan shared a photo of himself reading a magazine and included the following caption, "Time to relax after our last training session in Manchester. Monday we'll head off to Houston."
Gundogan made the move to Manchester City from Borussia Dortmund for £20 million last summer (BBC).