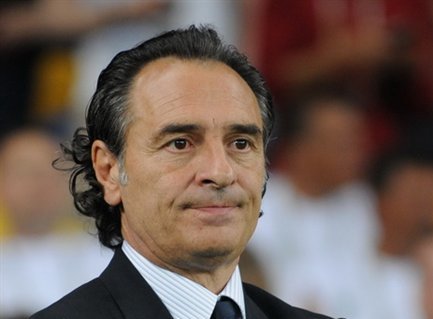 Prandelli: 'Aysal convinced me to join with 4 club project' [divider]
Cesare Prandelli has revealed that one of the main reasons he joined Galatasaray was to be part of former president Ünal Aysal's four club project.
Aysal had planned to take over four clubs around Europe and give Prandelli powers over the way in which the clubs would have been run.
"Our former president convinced me to join and become part of a huge project," Prandelli said.
"Aysal wanted to take over one club in Italy, one in Germany and another in England.
"Galatasaray as well as the three other clubs were going to be managed and directed by me."
Aysal criticised club board member Abdurrahim Albayrak with deliberately misinforming the public regarding this project.
"Certain people at Galatasaray are appearing on just about every football program spewing lies and misinforming people," Aysal said.
"These people are damaging the reputation of the club, what is a board member doing spending all his time on these television programs."
Albayrak had claimed that Prandelli would actually rotate from country to country changing jobs every year.
"Aysal said Prandelli would manage four sides, how could he promise this? he was going to buy a club in Germany, put Prandelli in charge for a year, buy a club in Belgium and make him run that the next year," Albayrak said.