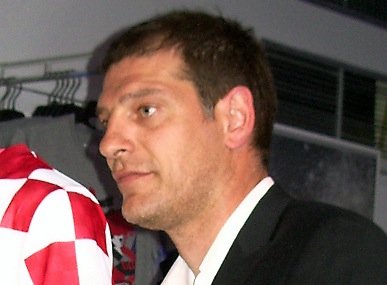 Premier League is best in the world says Slaven Bilic [divider]
Beşiktaş manager Slaven Bilic believes that the Premier League is the most enjoyable to watch because of the competition and quality of all the teams in the league.
"I'm enjoying it big time. But, of course, I would say that, one day, I would be interested in England, of course I would," Bilic told the Mirror.
"I've been there, I've played there, l liked it there – wherever I go there. Okay, I'm not a huge star, but I feel people like me there and I spent my best years – and not only in football – there.
"It's also the Premier League. If we have dinner, and there are big screens to watch, and there is no Turkish game, then we watch Premier League. That is the league that is most followed.
"Take away Real Madrid and Barcelona in Spain, that's two clubs. People know the line-ups of Southampton. Do they know the line-up of Getafe or Levante? I'm not sure."
The former Croatia national team manager has been with the Beşiktaş since July 2013 and still has two-years left on his contract.
Beşiktaş are currently first in the Süper Lig on 26 points after 12 games.