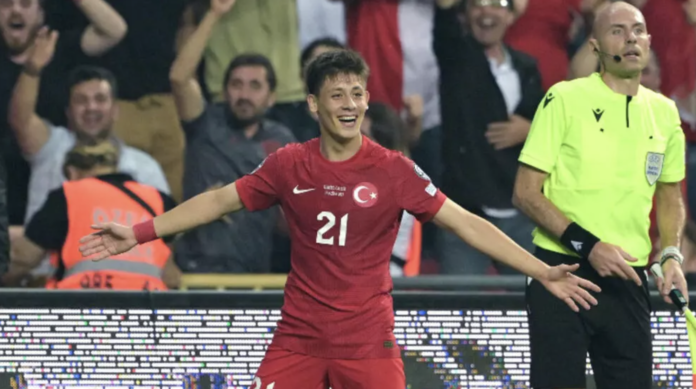 Arda Güler has travelled to Turkiye to continue his treatment for his persistent muscle issues during the international break according to Spor Arena.
The attacking midfielder was filmed returning to Istanbul and asked questions by a reporter on the ground.
Güler was asked how his recovery process is going to which he responded, 'good, good'.
The Real Madrid player's debut has been postponed due to a string of injuries since his high-profile transfer from Fenerbahce this summer.
Güler is currently dealing with his latest in a string of injuries that has ruled him out of action since the pre-season US tour.
The Turkish international's recurring injuries have resulted in the dismissal of Niko Mihic, the former head of Real Madrid's first team medical services.
Mihic had faced criticism since last season for his management of Güler's injuries, and the club's patience has reached its limit.
Güler's latest injury is not serious but it is the latest in a series of injuries which has resulted in him not yet being able to make his debut.
The 18-year-old was close to being introduced to the team after making it to the bench against Rayo Vallecano in the league and Braga in the Champions League but he picked up another knock and is now not expected back until after the international break.
Real have yet to set a return date but he is expected to be back before the end of the year.