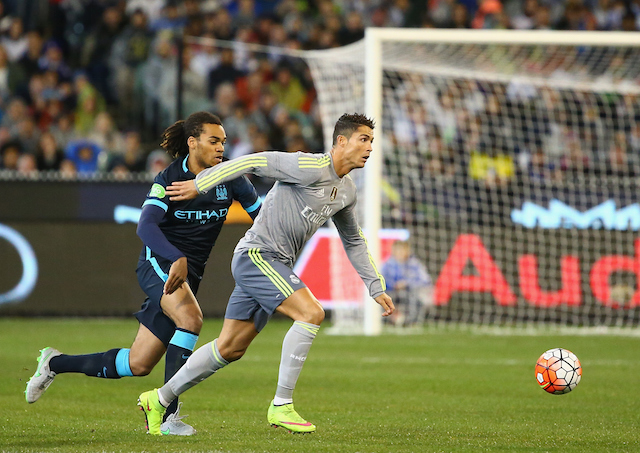 Real Madrid star Cristiano Ronaldo has quite a season, winning the Champions League, European Championship and picking up the Ballon d'Or title but all pale in comparison to what he has up his sleeve next. The Portuguese forward will join Hollywood actress Angelina Jolie and feature in a Turkish television series called 'Hayat Köprüsü'.
The series centres around a Syrian family fleeing the civil war as refugees and relocating to Turkey. The filming will take place in Gaziantep, based in the south-east of the country near the Syrian border.
Hayat Köprüsü will be shown in Turkey, the Middle East and Latin America where Turkish soap operas and television series are popular.
Arab music diva Nancy Ajram will also star in the series along with several other Turkish and Hollywood stars who are expected to play a role in the series.
The series director Eyup Dirlik was quoted by Turkish-Football.com as saying: "We will begin filming in the first week of April, the series is about the plight of a refugee family and what they go through. There will be appearances from actors and actresses from all over the world including Cristiano Ronaldo, Angelina Jolie and Nancy Ajram."
Ronaldo is no stranger to Turkey often visiting on holiday and he does have business interests in the country with current Turkish Football Federation president Yıldırım Demirören.
The Real Madrid player joined Demirören for the inauguration of his shopping mall in Taksim, Istanbul in 2011 and regularly visits the country.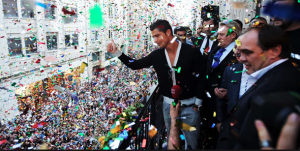 This will be the first time Ronaldo has featured in a Turkish television series. Jolie meanwhile has been involved in humanitarian work as a special envoy for the United Nations High Commissioner for Refugees to help children fleeing the conflict in Syria.
After a season winning almost every trophy on offer could Ronaldo pick up awards for his acting? we would not put it past him.