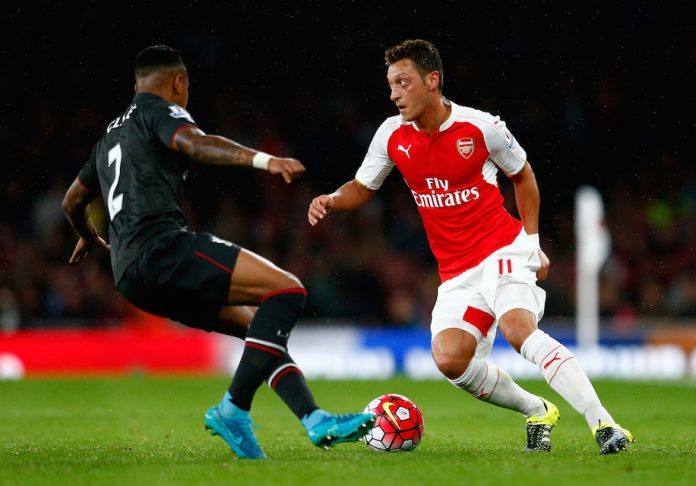 Revealed: Arsenal star Mesut Ozil refuses to rule out joining Bundesliga club
Arsenal star Mesut Ozil dropped a hint about his long term future to the Funke Media Group.
Ozil revealed that he would not rule out retuning to Schalke but that he is not considering a move right now.
The 28-year-old has just over 12 months remaining on his Arsenal contract and has yet to reveal categorically whether he will or won't extend his deal.
Arsenal may be forced into selling Ozil over the summer if he were to refuse signing an extension.
On talk of a possible return to Schalke, Ozil told the Funke Media Group: "Right now, I'm not thinking about it. But in football you cannot rule out anything.
"My family would be very happy about a return.
"Schalke is my absolute favourite club, I'm still a big fan. After all, I grew up with Schalke.
"In terms of potential, Schalke is the number three for me in Germany after Bayern Munich and Borussia Dortmund.
"They have wonderful fans and a great stadium. It is a pity that they are stuck in mediocrity. This fantastic club deserves more."
Ozil did of course used to play for Schalke, in fact he rose through the youth ranks at the club before breaking into the senior side.
The 28-year-old first made a name for himself at the Bundesliga outfit and spent two years with the senior side before joining Werder Bremen in 2008.