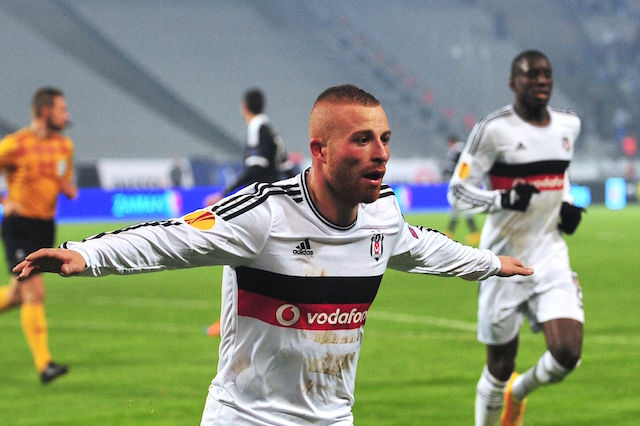 West Ham United winger Gokhan Tore revealed that he sustained his season ended injury via a teammate during training.
Tore told reporters in Turkey that one of his West Ham teammate's caused his knee injury following a heavy tackle during training. The former Chelsea winger also heaped praise on the Hammers boss Slaven Bilic.
"Slaven Bilic was always like my brother, a teacher I love so much, I also like working with him," Tore told the Turkish newspaper Fanatik.
"I was transferred to England at the beginning of the season. I picked up a knee injury in the pre-season camp in the summer which put me back three-four weeks from match form.
"After that I made a great effort to return to the first team. I went on to play six matches but there was another problem. During the preparations for the Crystal Palace match I was injured three minutes before the end of my workout.
"My team mate entered a tackle hard and I felt something in my knees. The doctors looked and decided to carry out surgery."
The Turkey international joined the Hammers from Besiktas on a season-long loan deal at the start of the season.
However, the flamboyant winger suffered an injury during the pre-season before making a string disappointing displays for Slaven Bilic's side. It would be unfair to criticise Tore too harshly seeing that West Ham as a whole were performing poorly during the opening months of the season.
Things went from bad to worse for Tore when he sustained a knee injury during training which effectively ended his season. The Turkey international has undergone an operation and is expected to return next season.
West Ham suffered a 2-1 defeat at the hands of their London rivals Chelsea on Monday. Slaven Bilic's side take on Bournemouth in the Premier League this weekend.