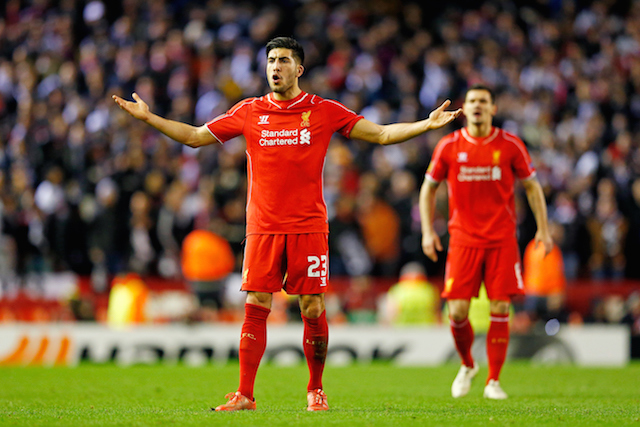 Revealed: Which Liverpool player could make it as a MMA cage fighter
Paddy 'The Baddy' Pimblett has revealed that he believes out of the current Liverpool squad, Emre Can may just be able to cut it as an MMA cage fighter.
The MMA fighter gave his opinion regarding which Reds players would be able to do well in the cage.
Pimblett mentioned Can, Lucas Leiva and Sadio Mane but feels Philippe Coutinho would get eaten alive.
@LivEchoLFC pic.twitter.com/qXVUNBNlRY

— The Redmen TV (@TheRedmenTV) March 30, 2017
See More: Revealed: Emre Can completed most passes for Liverpool against Manchester City
Pimblett revealed: "I reckon Can would have a go. But you have got to back Mane though, he's a boy. He's great and he has been player of the season.
"Origi is a big kid and I reckon Lucas could have a go, he's Brazilian so he has probably done a bit of jiu-jitsu.
"Coutinho would just get slapped down though! Keep him wrapped in cotton wool. No injuries."
We were not surprised that Can made the cut, the burly midfielder looks like one of the toughest players in the current Liverpool squad.
Can probably has the strength to compete but we are not sure he would be very happy with his hair being messed up.
The Germany international of Turkish origin is expected to start for the Reds against Everton in the Merseyside derby over the weekend.
The 23-year-old midfielder has been in impressive form over the past few games and with captain Jordan Henderson unlikely to recover in time he will almost certainly start.