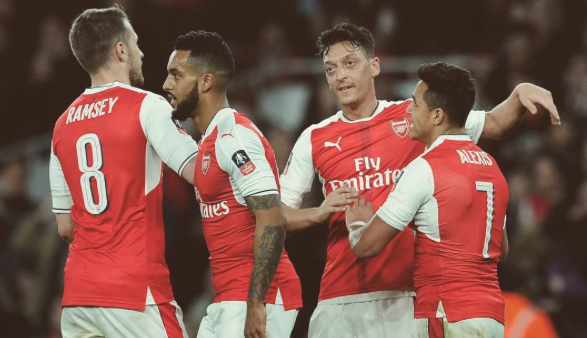 Revealed: Mesut Ozil rejected 'A fairy tale amount of money' from abroad to stay at Arsenal
Germany international Mesut Ozil has revealed that he turned down a move to China last summer.
The 28-year-old wrote in his new book 'Gunning for Greatness,' that he was the subject of a mega-bid from the Far East.
However, Ozil stated that he did not hesitate to turn down the mega-money offer in order to remain at Arsenal.
"When I got an offer from China last summer, however, I didn't need his [Pires's] advice because the offer was too absurd," Ozil stated in his book Gunning for Greatness.
"The Chinese were prepared to pay me £100m net over a period of five years. A fairy tale amount of money that went beyond the limits of my imagination.
"In spite of this, it took me less than three minutes to decline the offer.
"My agent, Erkut, called me to let me know about the bid. He said: 'I think we're agreed what we're going to do, aren't we? You won't consider it, will you?'
"'I'm nowhere near the end of my career,' I replied. 'I still want to win titles with Arsenal. I don't want to play in China no matter how much they're willing to pay. No way'.
"And so the matter was settled."
Ozil's future at Arsenal is still shrouded in mystery. The 28-year-old's current contract with the Gunners expires in just over 12 months.
Arsenal may be forced into selling Ozil this summer if they are unable to strike a new deal with the World Cup Winner.
Ozil played a staring role during Arsenal's 2-1 victory over Middlesborough on Monday. The former Real Madrid star scored his sides winning goal mid-way though the second half.
The victory leaves Arsenal in sixth spot, seven points behind fourth placed Man City.
Arsenal take on Man City this weekend in the semi-finals of the FA Cup.