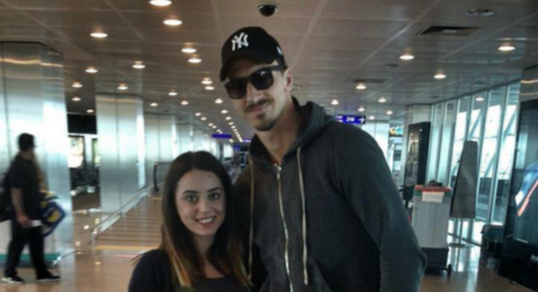 Revealed: Turkish giants turned down the chance to sign Man United star striker Zlatan Ibrahimovic
Arsenal manager Arsene Wenger famously missed out on signing Zlatan Ibrahimovic years ago.
"I didn't have a trial – I came for talks with Arsenal," Ibrahimovic was quoted as saying by Sky Sports.
"But Wenger wanted me to do a trial and I said: 'I don't do trials. You know who I am."
Wenger was not the only manager who probably rues not taking a risk on the Man United striker.
It turns out former Besiktas manager Scala turned down the chance to sign Ibrahimovic back in the 2000-01 season.
The big Swede was 18 at the time playing for Malmo.
Nevio Scala had a choice of Ibrahimovic, Van Hooijdonk and Pascal Nouma, opting for the French striker.
Nouma did go onto become a cult figure at Besiktas but Ibrahimovic ended up developing into one of the greatest strikers in the world.
Former Besiktas director İbrahim Altınsay told Four Four Two: "We narrowed down our shortlist to three players going into the 2000-01 season, Pascal Nouma, Zlatan İbrahimovic and Pierre Van Hoojdonk.
"We were in talks with the three players clubs which went well and it reached a stage where Nevio Scala had to chose between one of them.
"They were available for a very similar fee but Scala thought Ibrahimovic who was 18 at the time and playing for Malmo was too young and inexperienced to compete at Besiktas.
"He ended up going for Nouma who we signed."
Ibrahimovic went onto win league titles at every club he played at after leaving Malmo – other than United.
The powerful striker did however, play an important role in United winning the League Cup and the Premier League giants could go onto lift the Europa League as well this season.
Besiktas may finally end up signing Ibrahimovic over the summer according to Fotospor.
The star striker scored 28 times and provided 10 assists in all competitions for United this season.