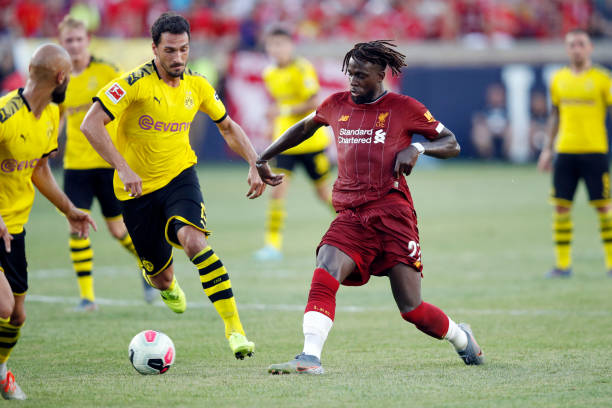 Rizespor have agreed terms with Liverpool striker Divock Origi according to Milliyet reporter Alihan Telatar.
The bizarre report claims that the mid-table Super Lig club have managed to hold talks and reach an agreement with the Belgium international.
The journalist goes onto report that all that remains is for Rizespor to strike a deal with Liverpool.
Rizespor reportedly want Origi on a one-year loan deal.
The Black Sea based side have had a busy summer signing Dimitrios Chatziisaias, Nill De Pauw, Barış Alıcı, Erdinç Karakaş, Tarık Çetin, Ismael Diomande, Amedej Vetrih and Oğuz Kağan.
Rizespor nor Liverpool have yet to comment on the report but it would be a huge shock if Origi were to join.
See More: Daniel Sturridge On Verge Of Joining Trabzonspor After Leaving Liverpool As A Free Agent
I would however, take this transfer story with a pinch of salt until there is any official confirmation.
The major clubs in Turkey have tried and failed to sign Origi in the past so it is difficult seeing how Rizespor would manage to push through a deal – especially considering Jurgen Klopp did make use of him towards the end of the season.
Origi netted eight times in 22 games last season for the Reds last season.