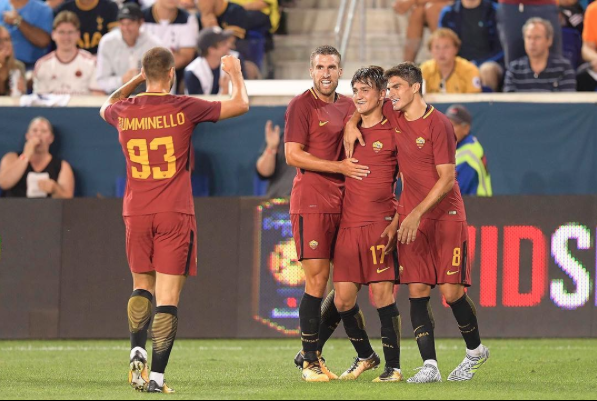 Roma will take on Liverpool in the Champions League semi-final next Tuesday but face two tricky Serie A games first against Genoa and SPAL.
Giallorossi head coach Eusebio Di Francesco responded to the tie after the Rome derby against Lazio.
Di Francesco revealed that he respects the Reds but that he will treat the semi-final tie no different to the next two Serie A games they have.
Roma have not secured a top-four finish yet so the Serie A remains important for the Rome based side if they want to guarantee Champions League football next season.
Di Francesco told Rai Sport: "The games must all be treated in the same way.
"We have to think about Genoa and SPAL, and then Liverpool.
"We have above all to improve in the league. We can do well in the Champions League."
The Roma boss also touched on Liverpool's attacking prowess by stating that Lazio had also been scoring goals for fun this season but were unable to find a way past his side.
"We have great respect for Liverpool. They are a team who have scored as many goals as Lazio," he added.
Roma held Lazio to a goalless draw keeping a side who have scored 75 goals in 32 league games quiet.
Liverpool meanwhile have found the back of the next 78 times in the league this season.
Turkey international Cengiz Under returned in the second-leg against Barcelona, setting up Manolas with the tie winning assist.
Under is likely to be available for the first-leg against Liverpool next week at Anfield.