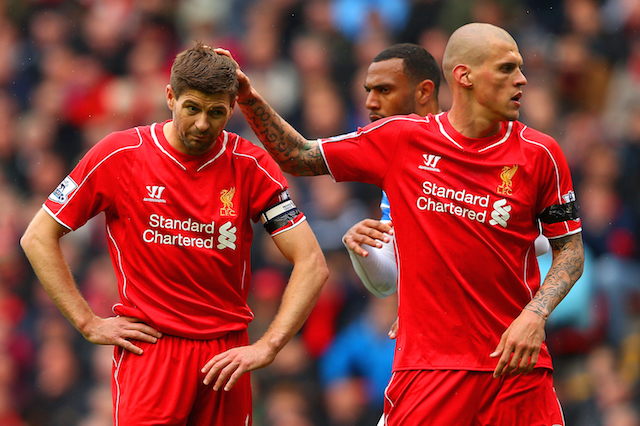 Former Liverpool defender Martin Skrtel was not given a warm welcome when he walked onto Old Trafford in a Fenerbahce shirt against Manchester United in November.
Fenerbahce ended up losing 4-1 against United in the Europa League but while Skrtel was booed whenever he touched the ball former Red Devils star Robin van Persie was given a standing ovation when he scored a consolation goal.
Skrtel revealed that the reception he got from the United fans is proof that he was a success at Liverpool.
"Manchester United fans don't like me because I was a success at Liverpool, I was part of the team that left Old Trafford with a win on a few occasion and considering the reception I got I must have done well at Liverpool," Skrtel told the Fenerbahce newspaper.
The Slovakian international also stated that he enjoyed the greeting he got.
"I loved the reaction, as a player who used to play for Liverpool it is normal to get booed at Old Trafford," he added.
Fenerbahce did end up topping Europa League Group A, with United finishing in second place.
Skrtel joined Fenerbahce over the summer and has established himself as a key member of the team under the stewardship of Dick Advocaat.
The powerful defender made 320 appearances for Liverpool, helped them win the Carling Cup in 2012 and was an important player in the side that almost won the 2014 Premier League.