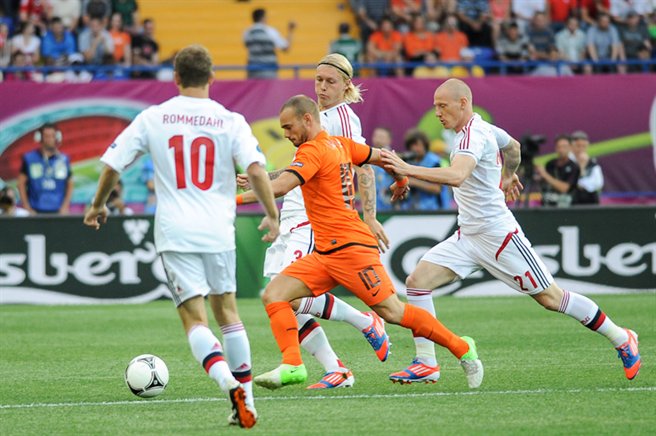 Wesley Sneijder's agent Guido Albers has confirmed that the dispute with the club has been resolved and that his client has received payment from Galatasaray.
Speaking to Sport TV Albers stated, "We have spoken with Mr Aysal and resolved the issue. Wesley was never thinking of leaving for another club during this period."
The 30-year-old's agent recently confirmed that Sneijder had not been paid for the past two months
"If a player is not paid for three months he is free to leave the club. Sneijder was not paid for two months but, leaving Galatasaray was never on his mind," Albers said.
"We have met with club officials three times over extending Sneijder's contract until 2019 but we are now waiting for the next club elections."
Manchester United have been closely linked with Sneijder over the past two-seasons.
The Premier League outfit were considering a January swoop for the Netherlands international who would have been a free agent had Galatasaray not paid his wages for three-months.
Sneijder currently earns €3.2 million per-season and still has two-years left on his contract.
The Netherlands international lead Galatasaray to Turkish Cup glory last season and played an important role in Galatasaray reaching the Champions League quarter-finals.
Sneijder joined Galatasaray from Serie A side Inter for €8.4 million.