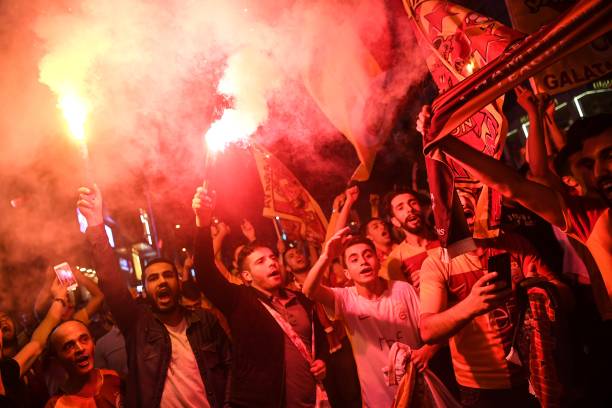 European football clubs can be a bit picky when it comes to the countries where they scout for talent. The teams in England's Premier League can afford the luxury to cherry-pick players from all over the world and pay out small fortunes to sign them. The same goes for the teams in Europe's other leading football leagues like Ligue 1, Serie A, Bundesliga, and La Liga. Most major European leagues have a habit of signing players from within the EU – it probably has to do with convenience – rather than go to great lengths (literally) to pick a talented player. For a truly international selection of players, in turn, you'll have to go to Turkey. In the Süper Lig, you can find players from all over the world, from Ireland and Wales, where football is one of the most-played and beloved sports one of the most-played and beloved sports to countries that, let's just say, are not exactly great powers in the world of football. 
Ali Ahamada
Ali Ahamada is a goalkeeper born in Martigues, France, to parents who immigrated from Comoros. For those of you unfamiliar with this country, Comoros is an island-state in the Indian Ocean with a population of around 850,000 and a surface area of just 641 square miles. Ahamada made his professional debut at Toulouse after graduating from its youth academy, playing with the seniors there for five seasons (and scoring one goal) before moving to the Süper Lig team Kayserispor in 2016. Today, he is a goalkeeper for the Norwegian club Kongsvinger.
Razundara Tjikuzu
Razundara Tjikuzu was born in South West Africa (the old name for modern-day Namibia) and moved to Germany with his family at the age of 14. He joined Werder Bremen's youth team, promoting to the senior side (and the first team) in 1998. He spent eight years at three Bundesliga teams before moving to Turkey – there, after a year at Çaykur Rizespor, he joined Süper Lig side İstanbul Büyükşehir Belediyespor as a defensive midfielder. 
Shane Smeltz
When you hear New Zealand, you probably think rugby football, not association football. Only six Kiwi players ever set foot in the Premier League, known to gather talent from all over the world. Thus, a Kiwi footballer showing up in the Süper Lig is surprising, to say the least, like in the case of Shane Smeltz.
Born in Germany, Smeltz was taken by his parents to New Zealand when he was just six months old – but it seems that the football virus infected him nonetheless. After graduating from the Queensland Academy of Sports, he joined the Gold Coast City, a semi-professional Australian football club in 1999. Five years and a handful of clubs later, he crossed the seas to play in England – he joined Mansfield Town only to move on to AFC Wimbledon in a short time. Two years later, he was back in Australia but never gave up on his international career – in 2010, he joined Süper Lig side Gençlerbirliği. Unfortunately, his time in Turkey was short – after just one season, he was back in Australia. 
During his professional career, Smeltz was capped 58 times for the New Zealand national team, scoring 24 times, playing in the 2010 FIFA World Cup.