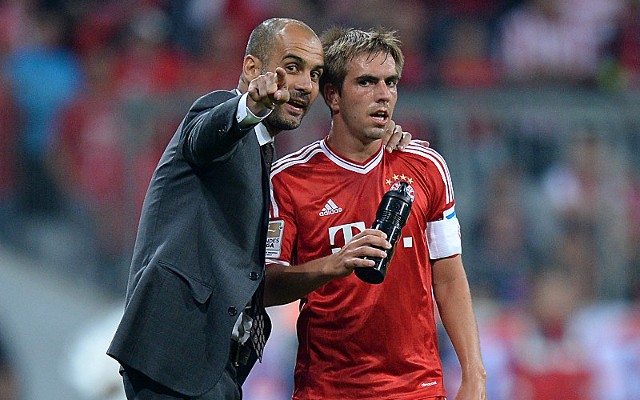 Striking similarity between Liverpool & Man City managers -Jurgen Klopp and Pep Guardiola – revealed by German international
Manchester City playmaker Mesut Ozil has drawn comparison's between Liverpool boss Jurgen Klopp and Pep Guardiola.
The two managers came face to face last weekend when City hosted Liverpool at the Etihad Stadium. The game ended 1-1 with goals from Kun Aguero and James Milner.
City sit one place and one point ahead of Liverpool in third place and also have one game in hand. Liverpool meanwhile are in fourth spot, four points ahead of Man United.
Guardiola and Klopp went head-to-head for the 10th time last weekend. Klopp has won five while Guardiola has been on the winning side four times.
See More: For the latest Ilkay Gundogan news and everything else you ever wanted to know about the Manchester City star
"I see a lot of similarities, to be honest, between both [coaches]," Gundogan told ESPN FC.
"Both have the ability to be a good friend to a player, with the way they speak to the players. They are both sympathetic. But they know the right moment when to be serious. For us players, that is a very important factor.
"Of course, what we do is what we love — we want to enjoy it, we want to have as much fun as possible. But we have to be serious and it is difficult to find the right balance. Both have that ability."
Gundogan went onto heap praise on Pep Guardiola.
"For me, it starts with his aura. How he's coaching a team and how he presents himself — not just to the players, but to the public," Gundogan continued.
"Also, the way he speaks to us, how much he trusts us. He just tries to do the best for each player. I think for a manager, that's the most difficult thing — to get all players, even the ones who don't play so much, to get to a good level.
"He knows how the players are thinking. He knows what we think, how we react. Obviously he has the ability to make everyone better. I've never seen a player who gets worse after [working under] Guardiola."
Gundogan will miss the game due to a long-term injury. The Germany international has been ruled out for the remainder of the season following a knee injury from back in December.
The 26-year-old played under Jurgen Klopp while at Borussia Dortmund.
Gundogan has two assists and five goals to his name after 16 apperances for City this season.