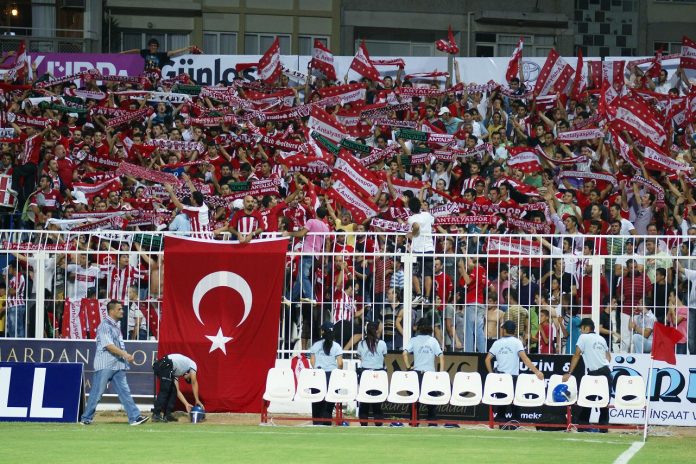 Founded: 1966
Stadium: Mardan Sports Complex
---
Background
Antalyaspor are a team based in the Mediterranean coastal city of Antalya, they were founded in 1966 when Yenikapi Suspor, Ilk Isikspor and Ferrokromspor united together to form one club. They play their games at the relatively small 7,000 seater Mardan Sports Complex stadium.
History
The club have no major titles to their name, their proudest moment was being runner up in 2002 for the Turkish Cup. Antalyaspor have drifted between the first and second leagues through most of their history.
They were promoted to the Super League in the 2008-2009 season and have remained in top flight football since.
Interesting Facts
Antalyaspor have close relations with Kocaelispor. This goes back to the devastating 1999 Izmit eathquake which had a devastating affect on the city of Kocaeli. Turkish cities unaffected by the earthquake gave refuge to those left homeless. Among the refugees who fled the region to seek refuge in Antalya were Kocaelispor ultras who go by the name, 'Hodrimeydan'.
The league carried on despite despite the chaos caused by the eathquake. Kocaelispor soon had an away game against Denizlispor to which two coach loads of Antalyaspor supporters traveled too in support of the people of Kocaeli who were going through tough times. Inspired by this show of support, Kocaelispor supporters travelled to Antalyaspor's cup final game against Galatasaray in Diyarbakir. The two teams supporters continued to make similar gestures to each other and a strong bond was built between 'Hodrimeydan' and the Antalyaspor ultragroup 'Genclik 07'. The supporters have a great relationship today and sit in mixed stands when the two clubs play each other.
Honours
Turkish Cup Runners-up (1): 2000
2.Lig Winners (2): 1982, 1986
Runner Ups (2): 2006, 2008