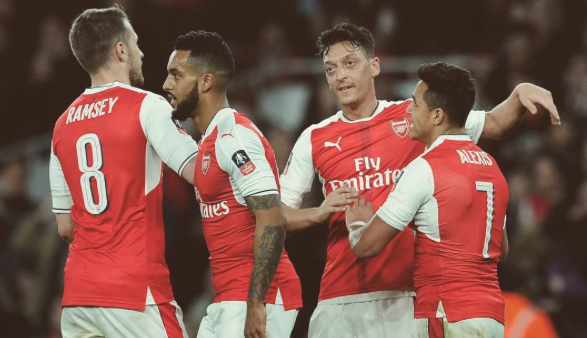 'The penny has got to drop with Ozil' – Arsenal are better off without star man claims Paul Merson
Former Arsenal man and football pundit Paul Merson slammed Mesut Ozil in his latest appearance on Talksport radio.
Ozil has played just seven minutes of the Gunners last six games in all competitions.
The North London based outfit are unbeaten in their last six matches.
Ozil has not started any of the Gunners last six games.
Merson believes that Arsenal have been better off without Ozil and that he will struggle to get back into the side.
Merson told the Alan Brazil Sports Breakfast: "Yeah, I do.
"You look at any world class player in the world we've seen over the last 15 or 20 years – you know one thing they do? They work hard.
"They've got the class, they've got the skill, they've got everything, but they work hard at the same time – that's what makes them world class.
"Ozil doesn't do that part of the game, and if you don't do that you can't play in this day and age.
"I've seen Zinedine Zidane and he worked hard. I played against David Beckham enough times at Man United and you couldn't believe how hard he worked up and down the right wing – it was scary.
"These players worked hard for the team.
"The penny has got to drop with Ozil, you can't just play when you're on the ball.
"And to be fair to Arsene, he's taken him out of the team and they've reaped the rewards in the end."
Despite being in impressive form it is worth noting that other than reigning Premier League champions Chelsea he has only faced BATE, Koln FC, Doncaster, West Brom and Brighton.
Ozil is officially out with knee inflammation despite rumours that he has been dropped.
Germany national team boss Joachim Low also left him out of the recent team call up, also citing his knee injury as the reason.
Ozil is expected to return to action after the international break.
"Some players will not go on the international break," Wenger revealed.
"Laurent Koscielny, because he has an Achilles problem, Mesut Ozil because he has an inflammation of his knee and Danny Welbeck as well because he's not fit."
The playmaker of Turkish origin has yet to provide a goal or assist in all competitions for the Gunners all season.