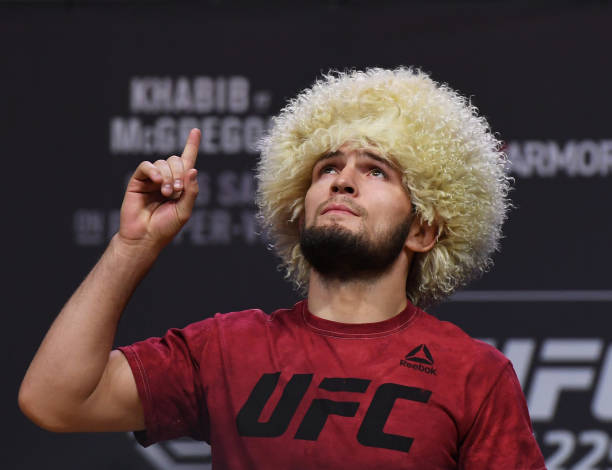 Khabib Nurmagomedov faces Conor McGregor in the UFC lightweight title fight in Las Vegas in the early hours of Sunday morning.
You may be asking yourself what has this got to do with football?
Well Nurmagomedov sparked a social media storm among Galatasaray fans after it emerged he has a soft spot for the club.
Several photographs of the UFC lightweight champion wearing the Galatasaray shirt from childhood to adulthood emerged.
We are not sure if he is actually a fan of the Lions. Not that it matters. Nurmagomedov has already done enough to win over Galatasaray fans.
So it turns out Khabib Nurmagomedov is a Galatasaray fan ? pic.twitter.com/1NjOEBdZT5

— Turkish Football (@Turkish_Futbol1) October 6, 2018
See More: Arsenal & Liverpool Sent Scouts To Watch Galatasaray Champions League Clash In Portugal
Several Galatasaray fans across social media revealed they will be backing Nurmagomedov tonight as a result of the photographs.
I think us Galatasaray fans know who we're supporting in the Khabib nurmagomedov v conor mcgregor fight. ❤? pic.twitter.com/iGcs0c1ann

— ' (@RapidRodrigues) August 3, 2018
UFC hafif siklet şampiyonu Khabib Nurmagomedov, Galatasaray formasıyla. [via @parcalipesinde] pic.twitter.com/6mAk0CWBEF

— galastuff (@galastuff) April 8, 2018
Nurmagomedov succeeded McGregor as champion after the Irishman was stripped of his featherweight and lightweight titles after taking a break from the sport to face Floyd Mayweather in a boxing match.