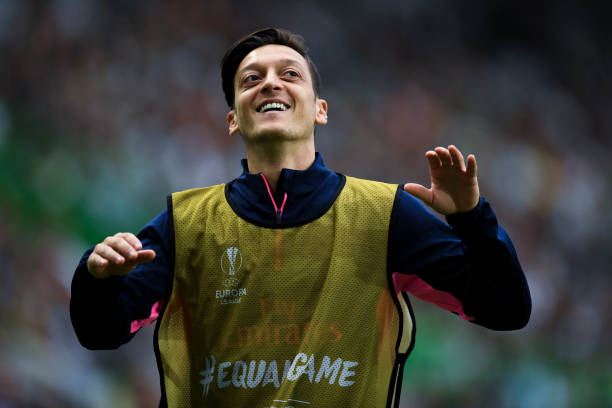 Arsenal star Mesut Ozil is renowned for his charitable work. Just last month he funded surgery for 1000 children and fed 16,000 people in need.
Ozil reminded his followers on social media about the Big Shoe charity project he has been part of since the 2014 World Cup in Brazil.
The Big Shoe Big Shoe charity project helps fund doctors operating on kids from impoverished regions of the world.
Ozil raised awareness for the charity after taking on the costs of 11 kids operations in 2014.
The playmaker of Turkish origin won the 2014 World Cup but revealed what was more important to him than being crowned champion was 'helping others'.
Ozil shared posts on his social media channels reminding his followers of the Big Shoe project five years after the 2014 World Cup alongside a photograph of the kids that were operated on and the doctors involved.
Ozil is currently in the United States as part of Arsenal's pre-season tour. The Gunners will take on Bayern Munich, Fiorentina and Real Madrid in the International Champions Cup.
The North London outfit will also play Colorado in a friendly on Tuesday.