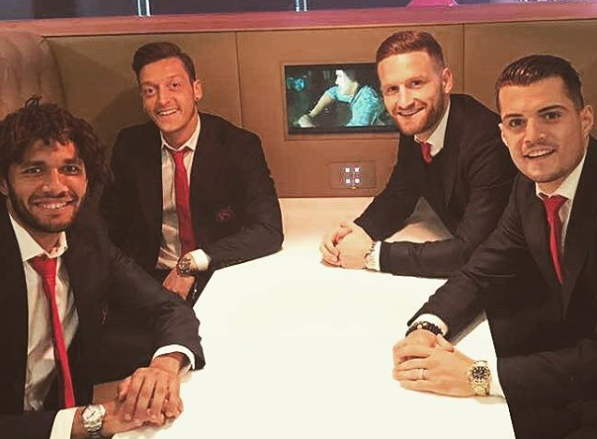 'I think so' – Arsenal star gives his opinion on whether Mesut Ozil will stay or leave
Arsenal midfielder Granit Xhaka has revealed whether he thinks Mesut Ozil will stay on at the club over the summer.
Ozil faces an uncertain future at Arsenal as he has just over 12 months remaining on his current contract but has yet to sign an extension.
The Switzerland international does believe Ozil will stay on the North London outfit next season.
German publication Sport Bild asked Xhaka if he thinks Ozil will stay at Arsenal: "I think so. I owe him a lot, he helped me a lot at first."
The playmaker of Turkish origin could be headed for a summer exit if an agreement is not reached.
The alternative would be the possibility of Arsenal losing their record £42.5 million transfer signing as a free agent.
The 28-year-old wrapped up the season with his third FA Cup trophy since joining the club from Real Madrid in 2013.
The World Cup winner has refused to reveal his decision regarding whether he plans to sign a new deal this summer.
Ozil is currently on a summer break in the US and is expected to join Arsenal for pre-season.